Developed by Cornelsen GmbH, TRS Group's partner in Essen, Germany, the patented PerfluorAd® technology is ideal for cleaning out aqueous film forming foam (AFFF) fire suppression systems. As seen in the graph below, the technology can reduce AFFF concentrations in fire suppression systems by more than 99%. TRS is the exclusive provider of PerfluorAd in North America.

Total PFAS before and after cleaning with PerfluorAd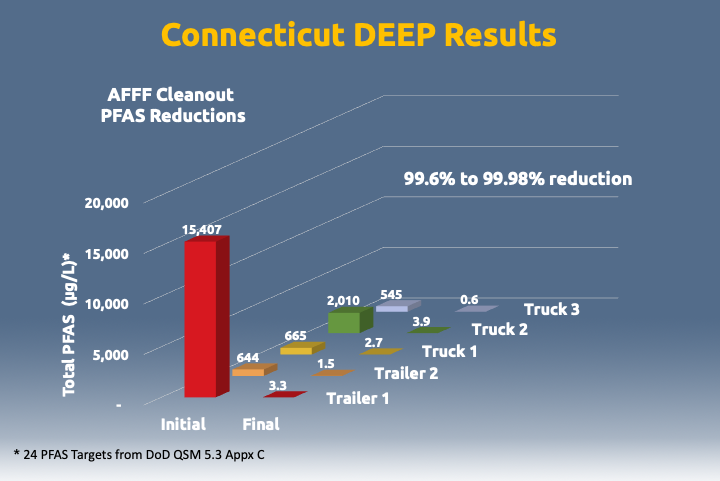 PerfluorAd is a biodegradable cleaning agent that preferentially forms a weak ionic bond with PFAS. We circulate a dilute solution through every part of the fire suppression system, including pipes, hoses, valves, storage vessels, pumps, etc., until we reach acceptable effluent concentration levels. Cleaning a fire truck usually takes three to five days. 
After removing the PFAS from the firefighting equipment, we use the PerfluorAd® system to treat the rinsate. Typically, the total waste volume is just a few gallons. For a detailed description of how the PerfluorAd® technology works on firefighting vehicles, follow the link here.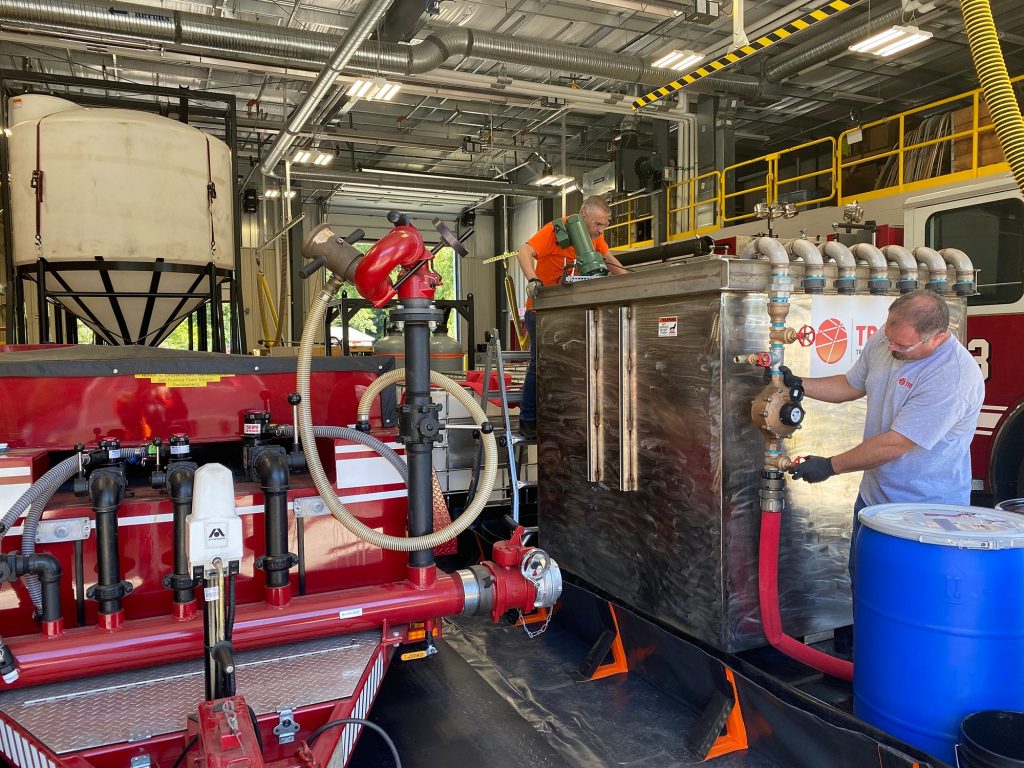 Tremendous cost savings


Stand-alone or polish with carbon


Rinsate treatment reduces waste


Cleanouts in three to five days


Fixed fire suppressions systems, too