Developed by Cornelsen GmbH, TRS Group's thermal remediation partner in Essen, Germany, the patent-pending PerfluorAd® technology is ideal for cleaning out aqueous film forming foam (AFFF) fire suppression systems. As seen in the graph below, the technology can reduce PFAS-containing AFFF concentrations in fire suppression systems by more than 99%. TRS is the exclusive provider of PerfluorAd in North America.
Total PFAS before and after cleaning with PerfluorAd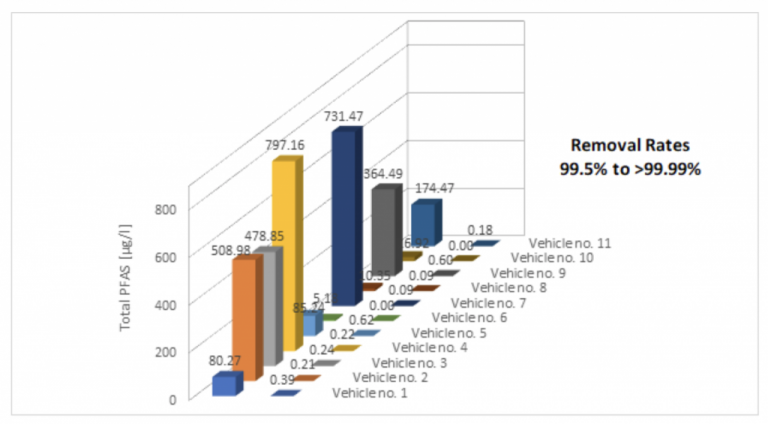 PerfluorAd is a plant-based, oleic acid that preferentially forms a weak ionic bond with PFAS. We circulate a dilute solution through every part of the fire suppression system, including pipes, hoses, valves, storage vessels, pumps, etc., until we reach acceptable effluent concentration levels. Cleaning a fire truck usually takes less than a week. Typical fees are 5 to 10% of replacement costs.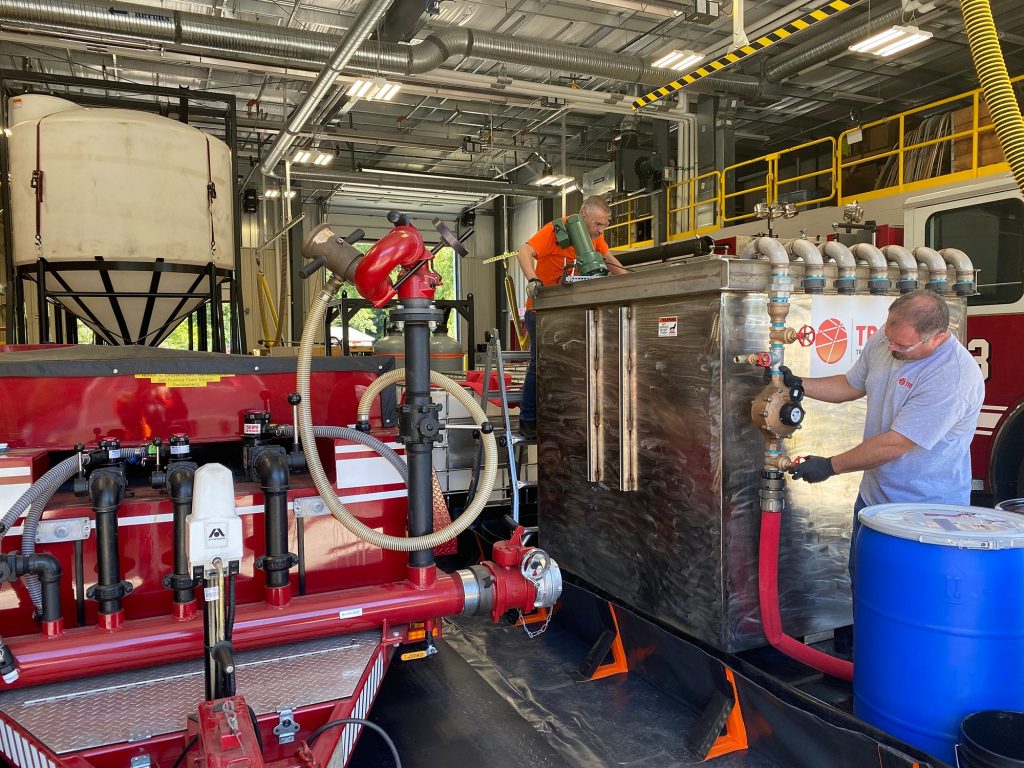 • Works exceedingly well at elevated PFAS concentrations
• Performs in the presence of dissolved organic carbon, surfactants and other constituents
• Standalone system or with activated carbon or ion exchange resin for polishing
• Laboratory study identifies the ideal dose of PerfluorAd for maximum PFAS removal
• Mobile treatment system performs at your site with cleanouts in three to five days
• Can reduce costs by up to 90% compared to replacing PFAS-impacted parts