Bringing The Heat® Webinar
Join Gorm Heron, CTO of TRS Group, as he discusses developments in PFAS and thermal remediation technologies with industry experts. Our webinars are archived here so that you can review topics relevant to your work. TRS provides a certificate of attendance to webinar participants. If you have any webinar questions or comments, please contact TRS at info@thermalrs.com.
Bringing The Heat® Newsletter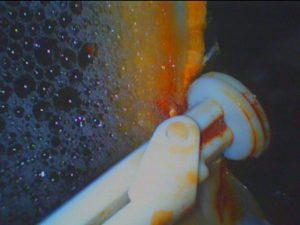 Example of AFFF residue inside an AFFF foam tank after initial AFFF draining. Per- and polyfluoroalkyl substances (PFAS) are being phased out and future firefighting
Read More »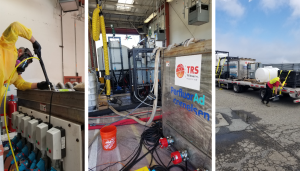 Applying the PerfluorAd® process at a major, west coast, international airport in July 2022, TRS Group, Inc. (TRS), with EFI Global, Inc. (EFI), performed a
Read More »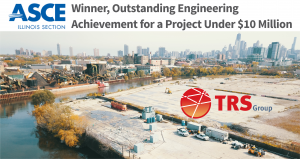 October 13, 2022, was a significant day for TRS Group (TRS), as we received two design awards. During its annual awards dinner, the Illinois Section
Read More »
Since the initial development of thermal remediation technologies, there have been more than 300 projects completed worldwide with TRS completing greater than half of them. Many of these projects were industry firsts.