SAFE.
Celebrating 20 Years of Thermal Remediation Excellence
FAST.
Contaminant Reductions of More than 99% in 3 to 6 Months of Heating
CERTAIN.
Decades of Innovation and R&D Supporting Heating Solutions at Lower Costs
GUARANTEED.
Our Safe, Proven Technologies Ensure that Sites are Clean. We Guarantee it.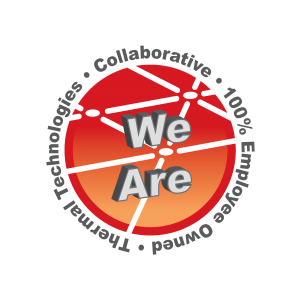 Who We Are 
TRS Group, a 100% employee-owned company with joint ventures in Brazil, China and Europe, is the leading provider of thermal remediation technologies for the in situ treatment of soils, groundwater and bedrock and the ex situ treatment of soil piles and dredged sediment. We excel at the quick cleaning of contaminated sites, often guaranteeing results, putting them back into productive reuse. Our focus is on reducing the costs of thermal remediation for the benefit of our clients, employees, shareholders and the general public. Our people are customer-focused and passionate about their work.
Thermal Remediation Testimonials
"I am thrilled and happy to work with Lynette, Patrick and other TRS team members on the electrical resistance heating remediation project at the confidential site in southern California. I appreciate their dedication to client service, their hard work, commitment to quality, going above and beyond, giving it their all, solving problems in a quality way, and excellent communication skills. I really appreciate their ability to solve problems without needless change orders. They are rock stars."
Mike Palmer, PG, CHG, CEM
"While contracting this performance based remediation, TRS collaborated with the HGL team and shared real project risk. Throughout the complex implementation of the project, TRS remained focused on achieving the project goals and meeting the needs of the multiple stakeholders, which included a major railroad, a community organization, the U.S. Air Force, Maryland Department of the Environment and USEPA Region 3, every step along the way."
Kenneth Cottrell, CPG, PG
Sterling Bay completes environmental remediation at Lincoln Yards site with help from TRS Group
Read Article
In Situ Thermal Remediation for Source Areas: Technology Advances and a Review of the Market From 1988–2020
Read More