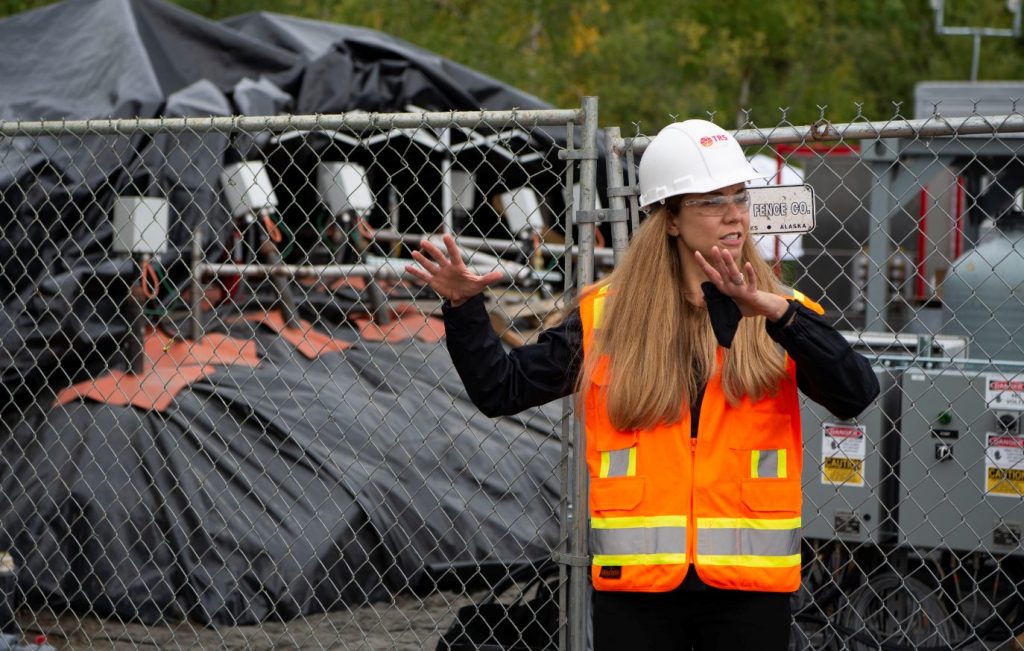 Thermal Conduction Heating (TCH) Remediation Services
TRS applies our patent-pending FlexHeater thermal conduction heating (TCH) technology in situ or ex situ for the treatment of volatile and semi-volatile organic compounds (VOCs and SVOCs, respectively). TCH involves placing narrow diameter steel pipes in soil and heating them to hundreds of degrees Celsius. The heat propagates radially away from the pipes, evaporating the contaminants. 
Using our flexible thermal conduction heaters, we can achieve temperatures of about 400°C in the vadose (unsaturated) zone or ex situ soil piles. These temperatures are high enough to volatilize many SVOCs, including PCBs, PAHs and PFAS. Our FlexHeater® services are effective in all types of soil and bedrock, often achieving 99% or more contaminant concentration reductions.
The safety of our employee-owners and all who contact a TRS site is our primary focus. Through Intertek, an OSHA-approved testing laboratory, our flexible heaters obtained the ETL Mark, a symbol verifying the highest electrical safety within our industry.  
A site tour of a project in central California where TRS is using thermal conduction heating to remove PFAS from soil at a fire training facility.
Advantages of FlexHeater Thermal Conduction Heating
Outstanding performance in difficult matrices, such as crystalline bedrock and saline environments


Design allows for targeted power delivery


Easy to install


Small diameter bore holes save money and allow installation at sites with difficult access


Easy to remove, adjust and reinsert flexible heaters


Can be far less expensive than dig and haul