Steve Pistoll, Field Services Manager, looks over a fire truck at a site in Connecticut where TRS completed the first AFFF clean out of fire equipment using PerfluorAd.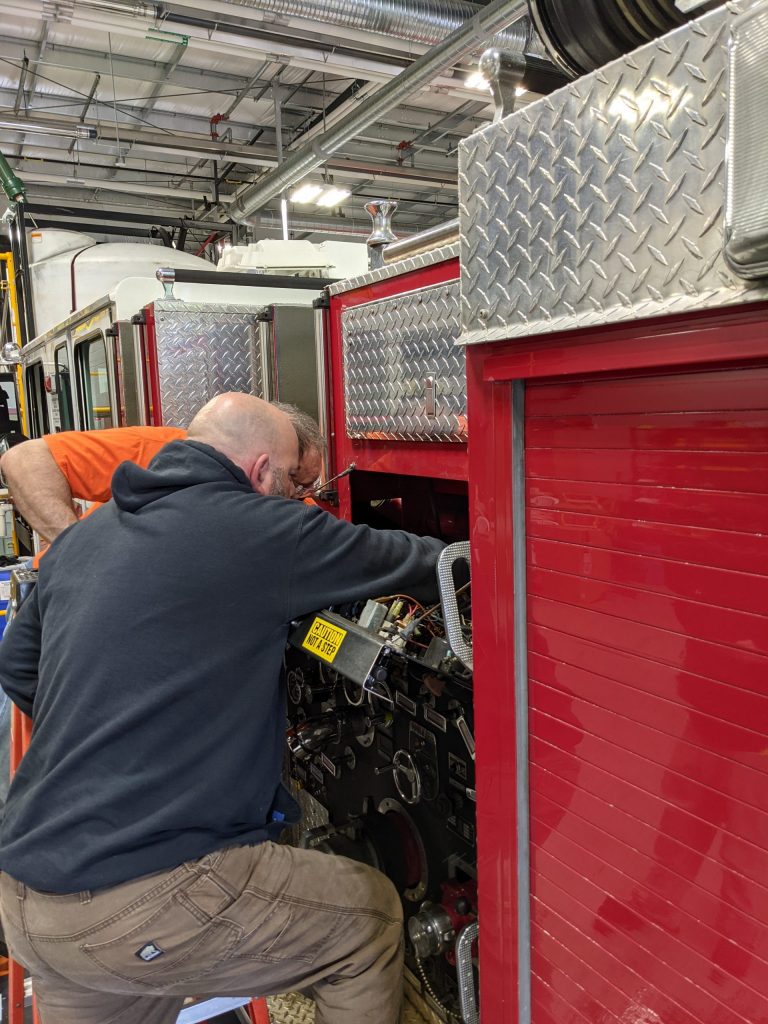 TRS Group, Inc. (TRS) recently completed the first commercial application of the PerfluorAd® technology in North America, cleaning out aqueous film forming foam (AFFF) impacted firefighting equipment for the State of Connecticut. PerfluorAd is a patented, biodegradable, plant-based liquid that removes per- and polyfluoroalkyl substances (PFAS) from water and wetted surfaces. TRS is the exclusive North American licensee of the PerfluorAd® system, developed by Cornelsen GmbH in Essen, Germany.
The process involves creating a PerfluorAd and water solution and circulating it through firefighting equipment. We then transfer the solution to a sedimentation tank for the settling out of PFAS flocs. We recirculate a potable water flush through the equipment, typically repeating the process with two or three additional cycles. We then remove the settled solids and transfer the rinsate for a polishing step, such as granular activated carbon or ion exchange filters, or prepare it for off-site disposal.
A significant advantage of the PerfluorAd® system is we can use it not only for cleaning the wetted surfaces of the firefighting equipment, but we can also dramatically reduce the volume of water requiring treatment.
In September 2021, TRS mobilized to a fire-fighting training facility in eastern Connecticut, assembling the system for service in two days. We cleaned three fire trucks and two trailers during the next few weeks, averaging four days of cleaning per vehicle. In the coming months TRS will retrofit the system to clean two vehicles simultaneously.
While our preliminary evaluation shows excellent removal rates, TRS will publish the results pending approval from our client.