Luke Knepper, Field Services Manager, talks about his interesting experience working a project site near the North Pole in the dead of winter.
Position: Field Services Manager I
Location: Missoula, Montana
TRS Employee-Owner Month & Year Started: April 2021
Specialties: Construction; operations; project management
Certifications: EMT, Firefighter II
TRS Group: What single thing have you been most proud of during your time at TRS?
Luke Knepper: The Eielson Air Force Base project. I was handed that project early on. There were a lot of complications being based in Alaska. The site might as well have been on an island. Between COVID and being so remote, there were a lot of hurdles, so getting the successful results that we did was spectacular. Bringing a soil pile to 480 degrees Celsius in the middle of winter when it was negative 38 degrees Fahrenheit outside was an undertaking.
TRS: What was it like working in those conditions?
Luke: It was hot in the summer, bugs in the fall, and very cold in the winter. You just have to prep for it and constantly be on your toes. You have to take your time and keep safety precautions at the forefront and keep everything in line.
When it was negative 38 outside, you would go out there and work for 20 minutes and come inside to warm up a little bit. Environmental safety was a huge part of operations – being aware that if you stayed out there too long you could have a potential issue.
TRS: Have you ever worked on a site in such extreme circumstances?
Luke: I've worked on some sites in the summer that were extremely hot. I worked on an electrical resistance heating (ERH) site in California that was 110 degrees at 1 in the afternoon. You just work for a little bit, take breaks and drink a lot of water. The work has to get done, so you do what you can, when you can, the best you can, while keeping safety paramount.
TRS: So, which would you prefer – really cold or really hot?
Luke: Cold because you can always put more clothes on. When it's really hot, you can't take enough off – you'd get arrested.
TRS: How long were you on the Eielson site?
Luke: July of last year through February of this year. Plus, I will be there again for a few weeks in June for demobilization.
TRS: Were there times when you were the only person on site?
Luke: Yeah, we implemented the "lone worker" policy. I had to check in with either Patrick (Joyce, Project Manager,) or Lynette (Stauch, former Senior Project Manager) on an agreed upon schedule.
When we were doing something that was a little bit more technical, I would check in every half hour. If I was going outside, I would text to say I was going outside in the cold weather.
We made it work so I was as safe as possible.
Luke Knepper uses a hand auger to take a sample from a PFAS-laden soil stockpile at Eielson Air Force Base in Fairbanks, Alaska in December 2021. TRS successfully removed the PFAS in the stockpile to below detection limits using thermal conduction heating (TCH).
TRS: What is the most satisfying aspect of your job?
Luke: I enjoy the complexity, as well as the simplicity, of what we do, if that makes sense. Getting on the site, first boots on the ground and last boots off. Knowing I helped accomplish the goals and, ultimately, completing the project with positive results is what I enjoy the most.
Building the equipment, running it, disassembling it, and getting it to the next place is what I find satisfying.
TRS: What attracted you to the environmental remediation field?
Luke: I don't know if that's a story you want to put in writing, but here it goes.
I'm a machinist with a machine building background along with firefighting and construction. I met a guy at a bar that worked for another environmental company. We just started talking and hit it off.
At one point, I started looking for a different career path, a different job and he thought I was a good fit.
With all my experience and background it kind of lent itself to the environmental field.
But yeah, it started in a bar.
TRS: Alright, so give us the story then.
Luke: The whole story is that I moved out of Chicago to Montana because my family wanted a change of life. At that time, I found a job as a shop manager at a machine shop in Kalispell, Montana.
I was watching the NHL playoffs at a local bar. That's where I met the guy that ultimately hired me.
It was the Chicago Blackhawks versus the Boston Bruins in the Stanley Cup final, by the way. Blackhawks won. Go Hawks!
Anyways, we had just been talking about life in general, what my skills were, what he did, where he had been and what environmental clean ups were all about. After a few months and who knows how many drinks he found a place for me in the company.  So yeah, my environment career started in a bar.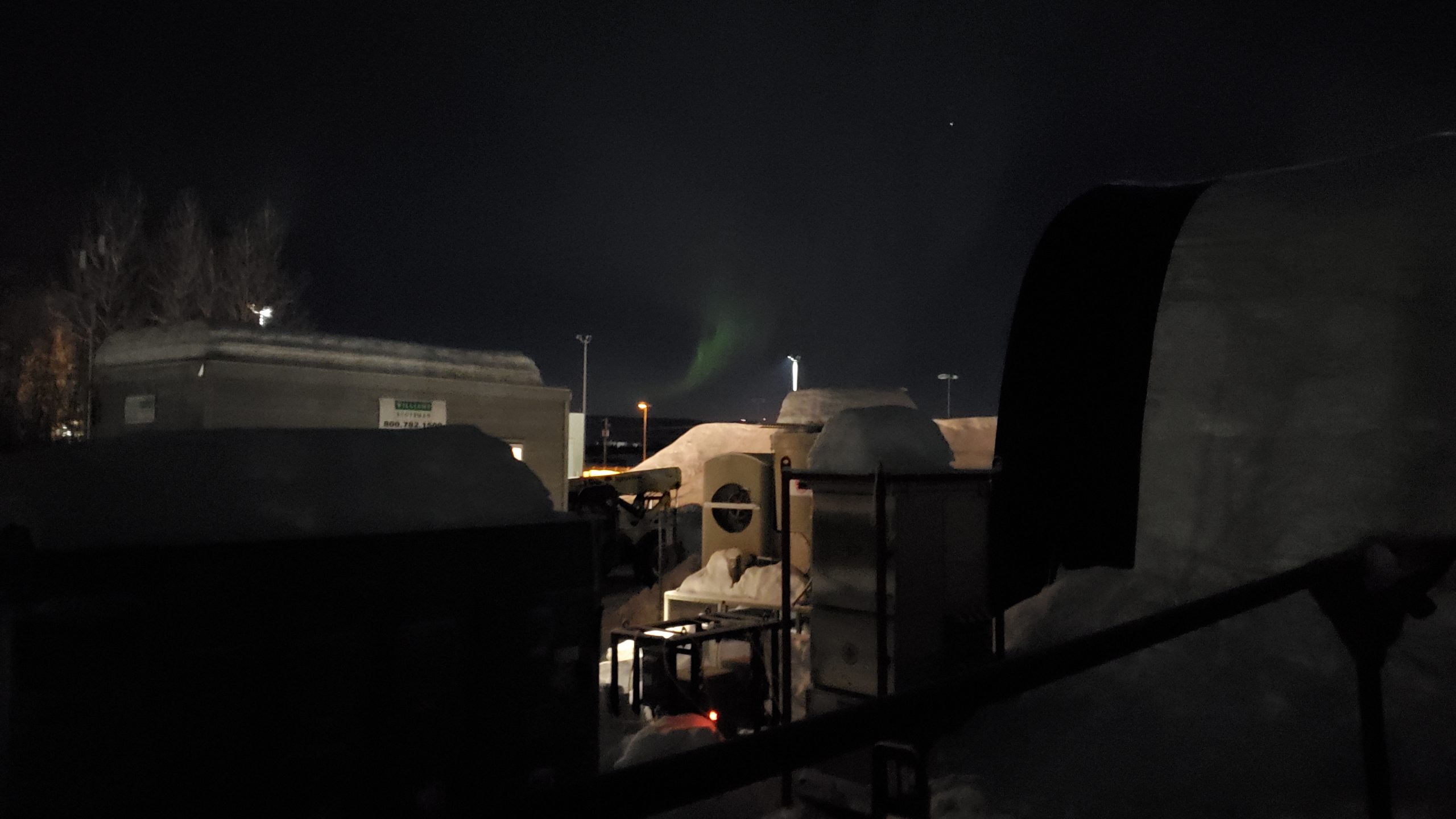 TRS: So, you've been here for over a year now. What's your impression of TRS?
Luke: I'm extremely happy with TRS. I have mostly worked with the West Coast crew, and everyone is amazing. I really enjoy working with the whole TRS team, but Patrick, Brad (Morris, Field Services Manager), Nathan (Fehrman, Construction Technician), and the Riffe brothers (Jeff, John and Kevin Riffe, all field services managers) take it to the next level. 
I think the company as a whole has a very strong foundation. We all have room to grow, opportunities to expand and at the same time learn from each other.
We're pushing new boundaries and new technologies, like PerfluorAd for AFFF removal.  
TRS being an ESOP and the fact that we're employee owned is amazing. It gives us a little more say on where the company goes. We're not just drones in the background – we're actually doing the work and being heard.
It's a great company. I'm ecstatic and I look forward to going to work every day. 
I enjoy the travel part of the job. I get to see different places like Alaska and California. I do enjoy the road warrior life. I get to come home and spend some quality time in Montana with my family.
TRS: Do we have you focused on PFAS removal?
Luke: I think I just happened to walk into that. It's not something I specialize in. When I came to TRS I had thermal conduction heating (TCH) and electrical resistance heating (ERH) experience.
I think the timing was right with my failure-is-not-an-option personality, think outside the box as needed, my work background and Eielson's start date. Lynette needed someone, and I wanted to prove myself. She had faith that I had the skills to get the work done.