October 13, 2022, was a significant day for TRS Group (TRS), as we received two design awards.
During its annual awards dinner, the Illinois Section of the American Society of Civil Engineers (ASCE) named TRS, developer Sterling Bay, project consultant V3 Companies and contractor R.W. Collins as co-recipients of its Outstanding Engineering Achievement Award for a Project Under $10 Million for the Lincoln Yards South Environmental Remediation project. TRS's Chris Thomas, Director of Operations, and Lauren Soos, Senior Sales & Marketing Manager, attended the dinner and accepted the award.
The ASCE press release stated, "Sterling Bay's Lincoln Yards South redevelopment is a transformative mixed-use project on more than 25 acres of former industrial properties between Lincoln Park and Bucktown along the North Branch of the Chicago River. V3 Companies is the lead environmental and infrastructure design firm which implemented a site preparation approach where the team's civil and environmental engineers combined the environmental remediation, temporary stormwater management, foundation demolition/recycling, and earthwork balancing into a single package."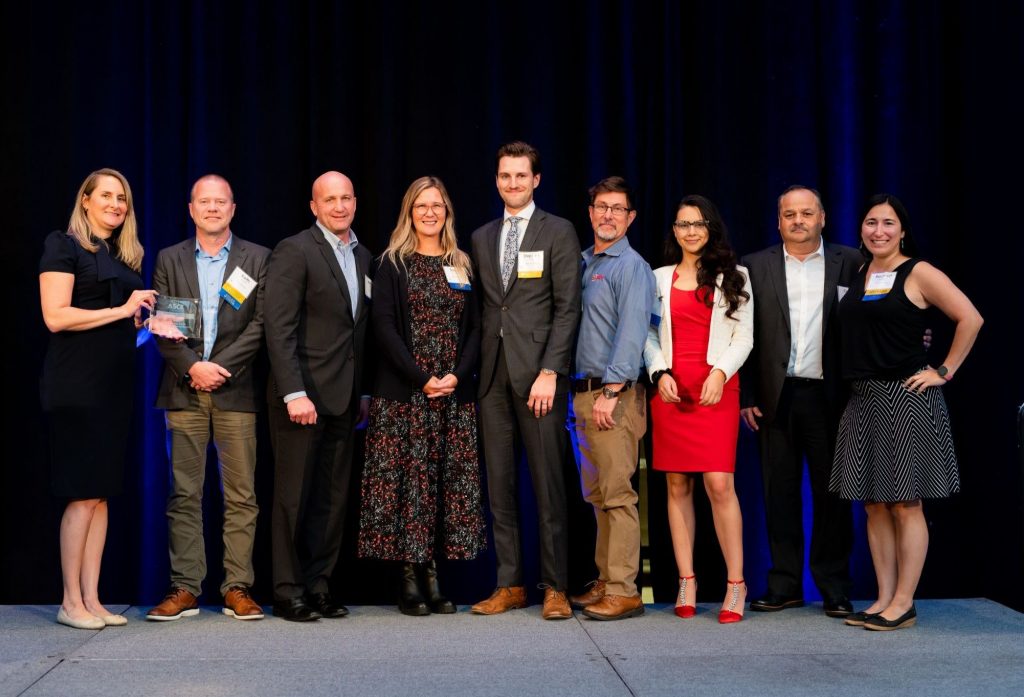 On the same day and at the Leonardo Royal Hotel London Tower Bridge in London, England, TRS and lead project consultant Geosyntec were honored with a Highly Commended recognition for Best Remediation of a Smaller Site at the Brownfield & Regeneration Network's Brownfield Awards for a project titled "The First Implementation of a Combined Electric Resistive Heating (ERH) and Multi Phase Extraction (MPE) Remedy at a Fractured Bedrock Site in Scotland, UK." Geosyntec with TRS, represented by Lynette Stauch, Senior Project Manager, and Cornelsen accepted the award.
The Brownfield & Regeneration Network website stated, "The annual Brownfield Awards, now in their 18th year, bring the brownfield community together to celebrate the excellent work undertaken by organisations and project partnerships, through the use of innovative techniques, awareness of sustainability, engagement of stakeholders and demonstration of best practice."